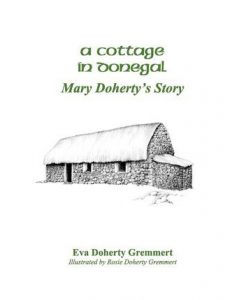 A Cottage in Donegal: Mary Doherty's Story
$19.99 (Also available in Audiobook and Kindle)
Author: Eva Gremmert
Mary "Hudie" Doherty lived her entire life in the same townland in County Donegal, Ireland. Her story is informative, historically accurate and draws the reader into a 19th century Irish country woman's life.
Buy Now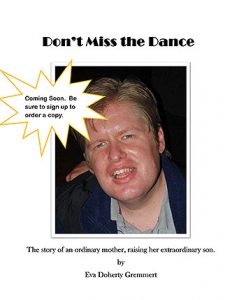 Don't Miss The Dance
Coming Soon
Author: Eva Gremmert
A memoir detailing Eva's journey raising her disabled son Nick who was born in 1979. Currently the manuscript is being edited and the book is scheduled to be published early in 2018. Click below to be added to the waitlist, and be one of the first to own the book when it is released.
Waitlist